Gavome pakvietima sudalyvauti kasmetiniame Ceku/Slovaku Lada susitikime. Informacija visa cia:
Date: May 22-24, 2015
Location: Airfield in Mnichovo Hradiště/Hoškovice (on Saturday, May 23rd only) - GPS loc: 50°32'23.961"N, 15°0'23.979"E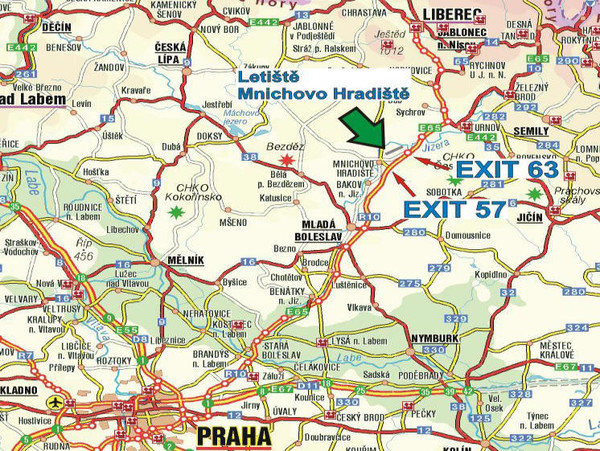 Map - general view:
Leased area and no entry zones:
A=airfield entrance B=leased area C=camping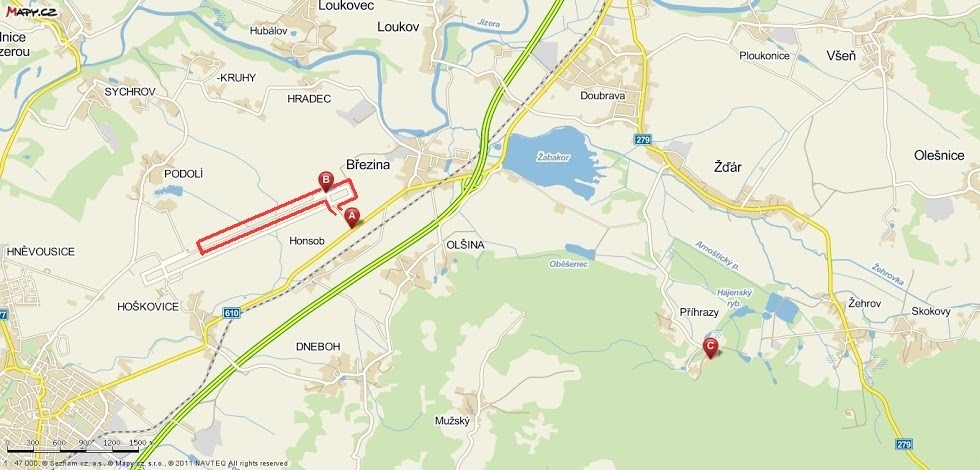 See the leased area marked on the picture above. Please note it is strictly prohibited to enter the main runway or aircraft operating area both by walk or driving a car due to full flight traffic. Please don´t park and ride your cars on the grass. Drive carefully, pay attention to the moving cars and visitors!
Lodging:
Chalet booking(s)/reservation(s) are to be checked directly with the camping reception. If any trouble or questions don´t hesitate and contact simply Jacek by e-mail at
jacek2102@email.cz
. There is a bulk reservation for LADAklub CS placed at the camping, deadline on May 09th,2015. Single cars, campers, camping trailors and tents are free of reservation in advance.
For accomodation prices (or direct reservation/booking), please use the appropriate web-site links as shown below:
Autocamp Příhrazy - GPS loc: 50°31'42.006"N, 15°4'41.432"E
Telephone: +420 326 789 007
GSM: +420 603 533 096
E-mail:
autocamping.prihrazy@tiscali.cz
Web:
http://www.camp-prihrazy.cz
For some more comfortable alternative, we recommend to check the resort hotel facility next to the camp:
Holiday resort Příhrazské skály - GPS loc: 50°31'36.875"N, 15°4'32.995"E
Telephone: +420 326 789 739
GSM: +420 606 591 622
E-mail:
prihrazy@seznam.cz
Web:
http://www.prihrazy.ic.cz
Proposed programme (may vary slightly under specific circumstancies):
a.m.: starting at 09:00h car parade, driving contests (sprint, skill driving, blind driving), games, small refreshment point, game corner for children with animated programme. The best cars voting.
Medical emergency service, interpreter and organizer´s stewards are present on the airfield. Toilet cabins free accessible. Alcohol and drugs strictly prohibited within the whole area and until the end of the afternoon programme!
p.m.: round trip in convoy, approx. 50 kms (no gasoline along the route available). Assisted by the Czech State Police and by patrol cars of the Police History Company.
Participation Fee: non-members approx. 13 € (350 Kč)
Currency: 1 € = cca. 27,50 CZK (Kč, Czech Crown)
Emergency call:
• 155 Medical first aid
• 150 Fire brigade
• 158 Police
• 112 International emergency call service (English spoken)
Some important adresses; Telephones; GPS locations:
Hospital with Health centre, Tázlerova 747, Turnov; 481 661 111; 50°35'6.567"N, 15°9'22.631"E (no dental emergency)
Pharmacy/Chemist´s, 28. října 1000, Turnov; 481 321 755; 50°35'20.737"N, 15°10'8.726"E
Hospital, tř. V. Klementa 147, Ml. Boleslav; 326 742 111; 50°25'3.806"N, 14°54'42.634"E (inkl.dental emergency)
Pharmacy/Chemist´s, tř. V. Klementa 147, Ml. Boleslav; 326 743 603; 50°25'3.806"N, 14°54'42.634"E
Police, Žižkova 1871, Turnov; 974 475 721; 50°35'31.137"N, 15°9'41.929"E
Municipal Police, Skálova 68, Turnov; 481 366 600, 723 389 122;, 50°35'17.967"N, 15°9'28.26"E
Municipal Police, Masarykovo nám. 1, Mnichovo Hradiště; 326 771 240, 602 473 156; 50°31'22.001"N, 14°58'28.73"E
Fire brigade, Trávnice 863, Turnov; 950 486 011; 50°35'20.572"N, 15°9'15.142"E
Fire brigade, Laurinova 1370, Ml. Boleslav; 950 861 062; 50°24'45.319"N, 14°55'8.535"E